Comparison between Rolex Replica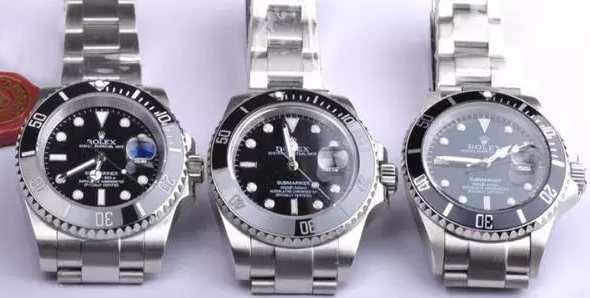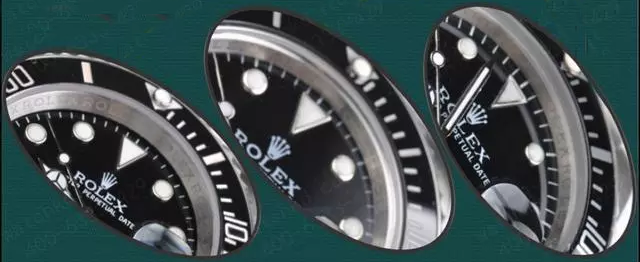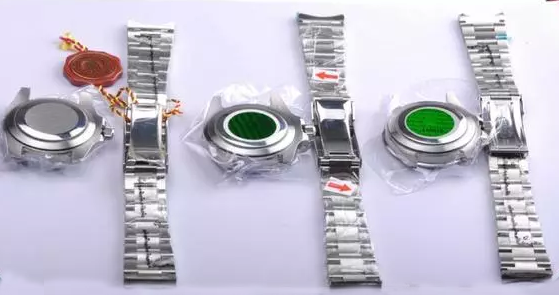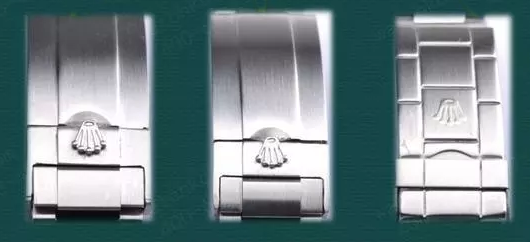 Rolex can be said one of the most famous luxury watch brand in the world. In replica watch market, people are also very fascinated in Rolex clones, many of whom are also easy got scammed. Some profiteers cheap knockoffs in half a thousand dollar and some even claimed to be authentic.
Today, we specifically selected 3 Rolex black Submariner replicas to comparison their details. As far as I know, in Guangzhou, at least 100 businesses are in the production of this model. Their size varies, some of them are companies with just 2~3 employees. At this point we can see that this Rolex model is very popular in the market. So how can we distinguish between real and fake Rolex according to some of the characteristics of it? How can we avoid cheap sloppy imitations? This article will explain common details that may help you distinguish qualities between Submariner replicas.
Here is 3 Submariner replicas with different movements(from left to right): ETA, Tianjin Seagull and Guangzhou "Pearl":


In the authentic Submariner, the interior of the calendar window is treated with coats of blue. In this case, the ETA watch processed in the way like authentic. Low-end imitations do not have this detail. You can see the blue reflection from side when you pick up the real Rolex or the replica shipped with ETA movements. So this trick is a way to help you distinguish the quality of replica watches.


Submariner Date is a self-winding watch. Its crown is designed to adjust the time and calendar. The workmanship of the crown can reflect the whether it is authentic. The teeth of the real Rolex crown is carved deeply, polished sleek and smooth. The replicas counterparts appeared in a lot of grades, different manufacturers produce various quality. But this detail can be done with the same very little genuine. If you have access to real one, it is quite easy to distinguish them.


A luminescent capsule on the bezel zero marker ensures legibility. It is located on inverted triangle symbol of bezel. Authentic Rolex dealt with this detail perfectly. In this case the watch with ETA movement handles this relatively well. The other two have shortcomings, in either of which the luminous point is too large to stretch beyond the inverted triangle area, or is no luminous point on the center and lack of coordination.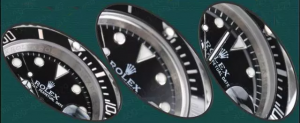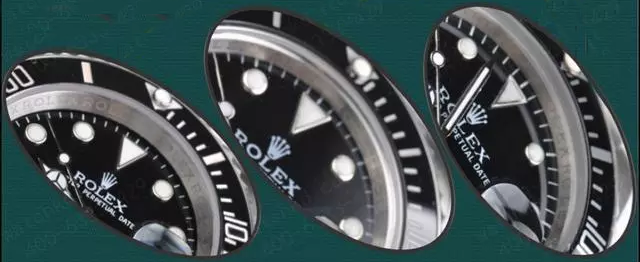 The process of inner ring around the dial also matters. Rolex counters this detail very centered. It is also a little slope angle not 90 degrees right angles.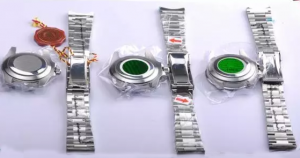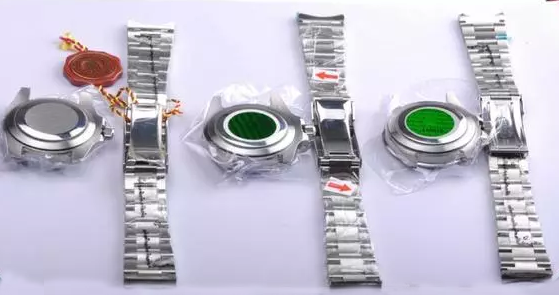 Case back details: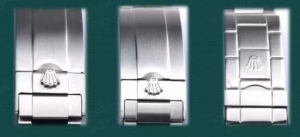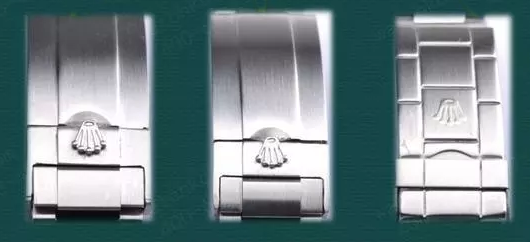 The Oyster bracelet is a perfect alchemy of form and function, aesthetics and technology, designed to be both robust and comfortable. It is equipped with an Oysterlock clasp, which prevents accidental opening, and an ingenious Gridlock, allowing fine adjustments of the bracelet without using any tools — and allowing it to be worn and comfortably over a diving suit.
Dismiss Dixmont, completely different from real. Rolex use 901L stainless steel for their watches.


Lug polish details.
Please note it does not mean watch shipped with ETA movements is tended to be better than other movements. Outside details is decided by workmanship. For $100~$200 watches, they definitely have no ETA movements and most likely shipped with Seagull or Dixmont's products.